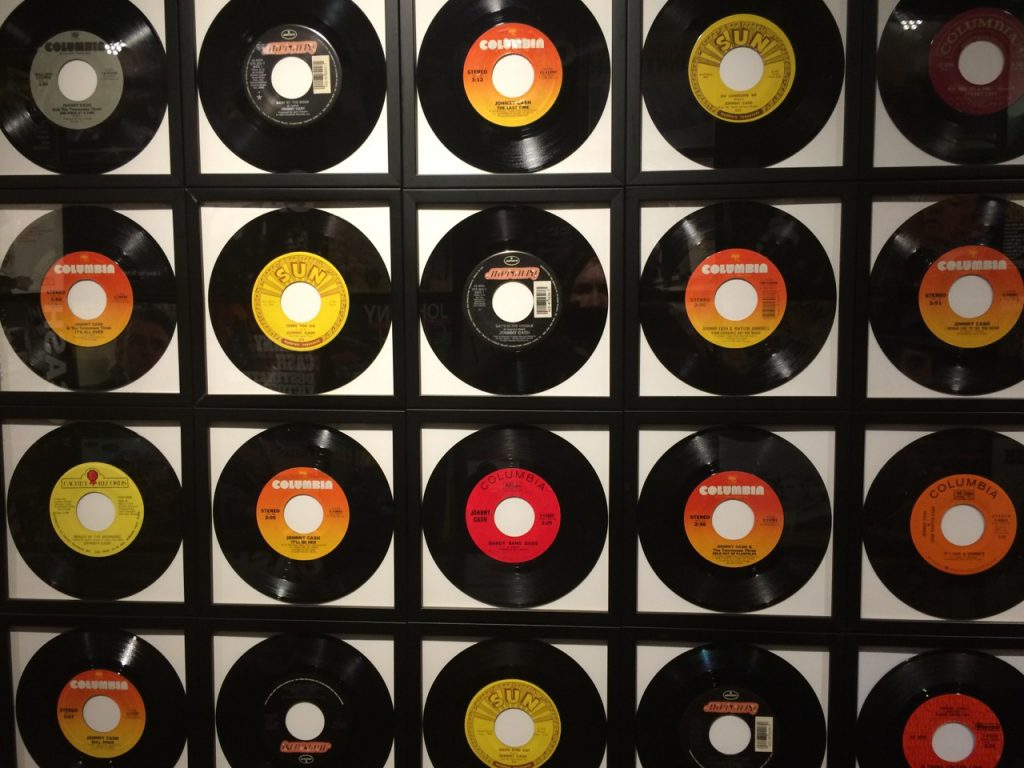 I have done a couple of blog posts about records I love, but these are the infinitely listenable ones in my collection. These are the ones that I can dip into anywhere, anytime and still find something new. They are complete records and work as a record but are also full of miracles and wonders on a song by song basis. Can't wait to hear yours as well!
1. Tom Waits, Mule Variations
Down by the Riverside motel,
It's 10 below and falling
By a 99 cent store she closed her eyes
And started swaying
But it's so hard to dance that way
When it's cold and there's no music
Well your old hometown is so far away
But, inside your head there's a record
That's playing, a song called…
—"Hold On," Tom Waits
I'm almost speechless (go figure) as to how strong this record is. Jesse and I used to play this round the clock in the van on long tour drives. It was on for a week once while we played around Northern California and almost lost the van over a cliff in a snowstorm. This record is so good, it might have been the thing that saved us. Every song is a world. The record is its own world. Willie covered "Come on Up to the House." When Willie covers you, something is going right… Speaking of Willie…
2. Willie Nelson, Red Header Stranger
You knew you weren't getting through a post without me talking about Willie, right? I think I picked Always on My Mind in another blog post for 10 records that shaped me.
But for the imaginary magic island, I'm taking this one. When the label heard this, they thought it was Willie's unfinished demos. He recorded this on his golf course/ghost town Perdenales. To me it's one of the most soothing, peaceful record ever made.
3. Tom Petty, Wildflowers
Petty and Rubin sent this over the top. I heard there is a disc full of B-sides with this sound and strength that Rubin might release down the line. I will throw my wallet on the counter… BRING IT!
4. Depeche Mode, Violator
Yeah, this is old school, but I've never heard a more perfect blend of Electro and songs. Hooks galore, and Flood turned each of these mixes into perfectly crafted diamonds. Such a good record. This is also my agent Deb T's fave—this way she can visit the island and shout her obscenities…
5. Emmylou Harris, Wrecking Ball
You can crawl up into a ball and go to sleep in this record. Bring your problems into a listen here and a couple of them will reveal a solution. Daniel Lanois is one of my fave producers, and this record drips with his craftsmanship, A-list players, and, of course, REVERB. 🙂 The Steve Earle cover "Goodbye" is especially perfect.
6. The Roots, Undun
An amazing record from a band speaking from the absolute depths of their souls musically and lyrically. Rising Down is also insanely great, but this thing just punches you senseless, line after line and groove after groove, from top to bottom. It has a killer flow in its opening and closing tracks too. If you listen to this thing in headphones and don't do anything else (seems sadly impossible for most of us these days), it will change you.
Here's the collected lyrics. Undun is toward the end. This band is full of geniuses.
7. U2, Achtung Baby
I get in a lot of arguments about picking mid-career U2, but this record was so groundbreaking at the time, it's nuts. They almost broke up making this record, and it feels like they put everything they had into it. To move from the cover of Time magazine after years of being on top and make a move this bold to get to a higher level? Rock 'n' roll history for sure. There is a great book about this stage in their career, Bill Flanagan's At the End of the World, and you will feel like you are on the road with them. I know Bono takes a lot of heat for his attempts at saving the planet and helping other countries, but if we all tried a little harder, we would sure be in a better place.
When I was in Berlin a couple of years back, I stalked Hansa studios where they recorded this. It is hallowed ground. I know I'm biased 'cause I saw this tour in the dead of winter at Arrowhead Stadium as a kid, and it was one of the greatest things I have ever experienced.
8. Johnny Cash, Unearthed 1: Who's Gonna Cry Now
All the last Cash and Rick Rubin records are spun gold. Rubin takes Cash in his last years through his fave gospel songs, fave covers, and it's all just magic. With guests like Tom Petty and crew, it doesn't get any better. But this one especially levels me every time. With a fire in the background and one guitar and voice right to 2-track, you can hear every single road mile and heartbreak in the man in black's voice. "If I Give My Soul" by Billy Joe Shaver knocks me down every time. I guess I'm gonna do a lot of weeping on this island too…
9. Audioslave, Untitled
The first record. If I gotta work out on this island or get motivated to fight some kind of sea monster (my imagination is getting weird on this third cup of coffee), this is the kick I need to get it done. From the opening dirt on a perfectly distorted guitar to the rising 16th note snare, this whole record sounds like a freight train rolling over the planets. Morello is as creative as it comes, this rhythm section is molten lava, and Cornell hits notes so raw and pure and full of gravel and rust, you think he might pull down the sky before it's through. God, I love this record.
10. Jason Isbell, Southeastern
My man Alex Frost, aka Frosty, turned me onto this when it came out. Everything about it is wonderful, but the songwriting is breathtaking. This is one of our American treasures, and I can't wait to hear anything he puts out. This record never gets old to me. For any fans of his or any songwriters out there, he did a beautiful podcast with Sam Jones. It's worth every minute of listening.
Bonus round: Any mid-career Prince. Any of it. Good God. And also the soundtrack for The Professional. Stunningly beautiful.
Can't wait to hear your list and your reasons why I've lost my mind. 🙂 Thanks for checking in. See you next Weds.
G
PS This post goes hand and hand with "20 Songwriters Who Changed My Life."
Gooding writes a new post every Wednesday. Please like and subscribe on all social media sites with @goodingmusic. You can also subscribe to the blog's RSS feed at http://goodingmusic.com/blog/feed/.